Hi Team!

The concept of focusing on progress rather than striving for perfection is perhaps the most valuable nugget of wisdom I picked up in Alcoholics Anonymous. And over the last few weeks, I got a chance to put that wisdom to work in my own life! Allow to me explain.
One of the main goals of this newsletter is to update you on my recent blog articles you might find helpful. But guess what? In the last two weeks there haven't been any new blog posts! (This was not the plan.) The plan was to post new blog content every week, or at least every other week. But things got busy, life happened... and there have been no new blog post for the last few weeks.
But guess what? It's ok if I don't stick to the plan perfectly.
And it's ok if you don't stick to your plans perfectly either.
The way I look at it, most of our obligations in life are elements of self-care. Financial planning is self care. Building a business, or private practice, is really self-care as well - because it's one of the ways we support ourselves financially.
Of course part of me is disappointed I didn't stick to my plans and hit my goals. And yet if I don't get distracted or stuck in that self-judgment, I can spend time asking some more helpful questions:
Am I setting unreasonable expectations for myself?
Am I building healthy productivity habits?
Am I get stuck in perfectionism or fear?
Framed properly, these experiences provide ways for me to get to know myself better - rather than an opportunity for me to beat myself up.
What's been keeping me so busy? 📥
And, oh by the way, what has been keeping me so busy that I haven't quite had the mental bandwidth to create new blog content? Four big (and I think exciting) things! 👇
👉 Partnering with the Therapy Reimagined team to help build an amazing conference for this upcoming September. In coming weeks I'll share a special discount code if you want to attend the conference. (But if you're sold on attending, get your early bird priced ticket through June 10 - that deal won't be beat!)
👉 Preparing to present a free, 60 minute webinar on LLC's & S-Corps on June 2 with the team from ZynnyMe. The presentation will help you figure out whether going through all the work of establishing an LLC or S-corp is REALLY worth it. Register today to reserve your slot!
👉 Discussing a potential collaboration with a too-soon-to-be-named therapist podcaster; and...
👉 Last but not least, my boyfriend and I took a quick 5-day road trip to Denver (and back) to bring a new, cuddly addition into our home: Theo, pictured below 👇
How can I help? 🤔
Click reply and let me know what you need! I read and respond to every email.
I'm always looking for helpful topics to write about on my blog - let me know what's on your mind!
And if you're looking for one-on-one help, I currently have open slots! I work with therapists from across the country and offer three different ways you can work with me - one is sure to fit both your needs and your budget.
Until the week after next! 👋
Best,
Dave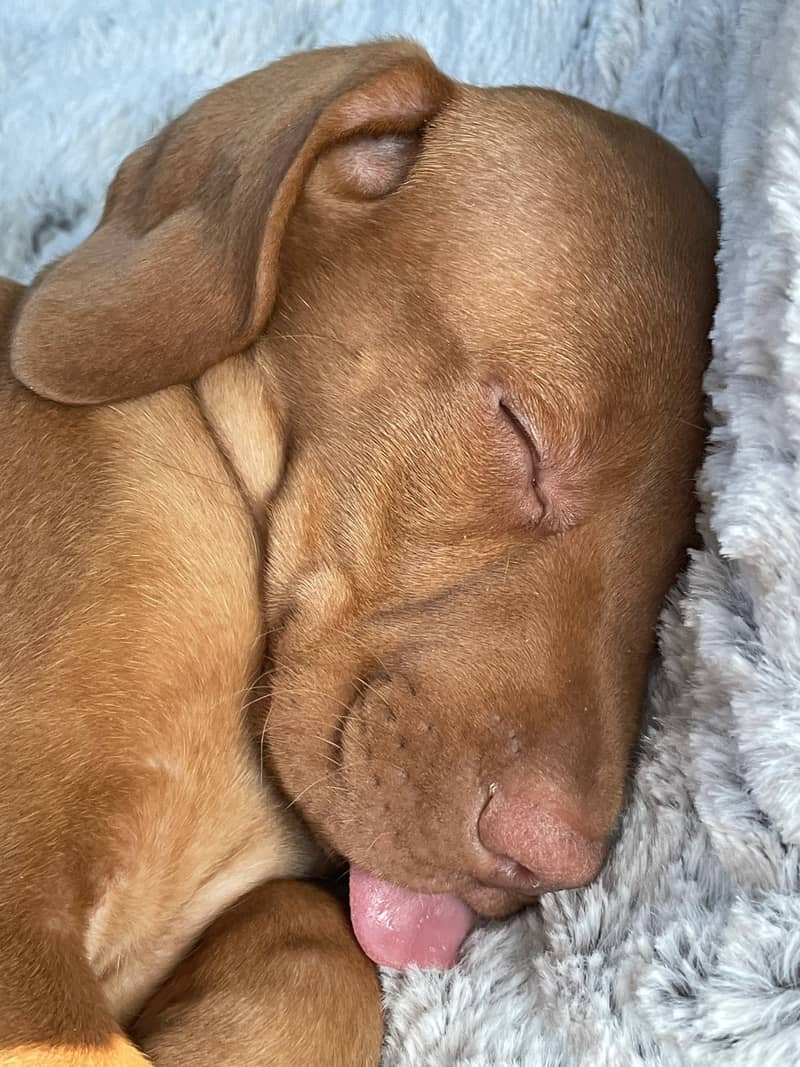 PS: Wondering why you're receiving this? At some point, you shared your email with me. Perhaps to access to my Finance Quick Start Guide. My name is David Frank and I'm a financial planner for therapists. In these emails I share how financial planning can help you grow your impact and lead a life you love!

If you were forwarded this email, you can subscribe here! 🥳
And if you no longer wish to receive emails from me, click Unsubscribe below. 👇